Fundamentals of Federal Criminal Defense - Defending Illegal Entry and Reentry Cases from A to NG
Time: 2:00 PM - 3:15 PM (EST)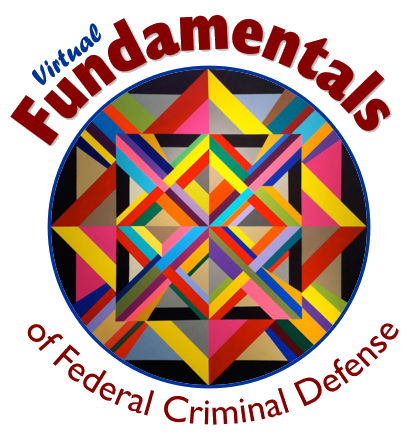 For decades the government has prioritized the prosecution of immigration cases, charging our clients with reentry and illegal reentry.  In many areas, there are times when at least a third or more of our caseload involves immigration offenses. This presentation will cover the fundamentals of defending a client charged with reentry or illegal reentry from the initial appearance through trial. The webinar will provide participants with arguments to raise to secure your client's pretrial release, guidance on pretrial motions to litigate and defenses at trial.
Presenter:
CHLOE DILLON joined Federal Defenders of San Diego as a trial attorney in the fall of 2012. Before that, she clerked for the Los Angeles Immigration Court for two years, and, prior to law school, she worked at a deportation defense firm in San Francisco, California. She is a graduate of Dartmouth College, the University of California at Berkeley, and the University of Arizona School of Law in Tucson.  She has lived in virtually every major California city and grew up in a town of 600 people in Eastern California. Chloe has previously trained both the CJA panel and Federal Defenders on the topic of defending 1326 cases, and, in particular, collateral attacks under 1326(d).  She enjoys fighting removal orders almost as much as she enjoys watching Star Trek.
Continuing Legal Education (CLE) accreditation for this program will be sought in all applicable jurisdictions. Additional CLE information will be available after the conclusion of this program.